Thanks to NDHS for the heads up on this AMAZING deal!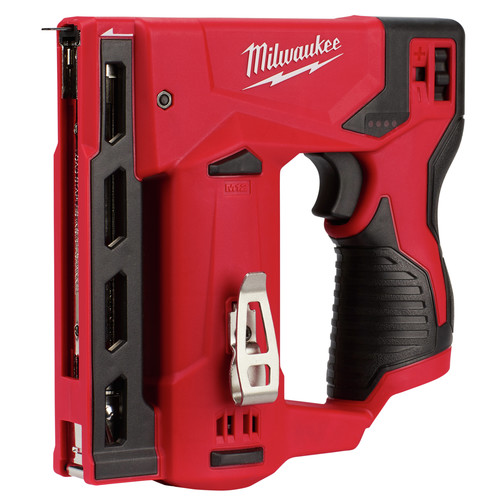 Dry fire lockout prevents unintended damage to the work surface
Staple leg locating arrow for accurate staple placement
Slotted magazine design for easy staple viewing
Integrated sequential and contact actuation trigger for easy changing between firing modes
$119 with FREE 3ah battery 2 pack!
Free shipping on orders over $99.
---
Techinically this deal is reversed, add the battery 2 pack to your cart and from the check out screen you select a free bonus gift, the stapler is just one of the several options.


Other Retailers:
Amazon: Check price. (Stapler only.)
Home Depot: $119 (Stapler only.)
Acme Tools: $99 (Stapler only.)
ToolNut: $99 (Stapler only.)