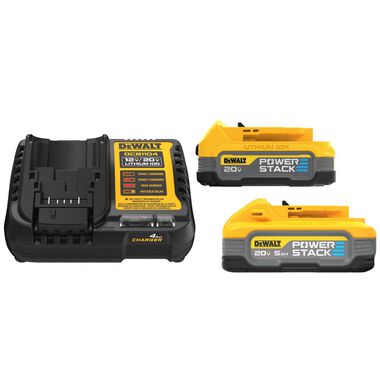 50% more power in a 25% more compact battery
DESIGNED TO RESIST WEAR-AND-TEAR: Durable, over molded base provides impact resistance
MORE EFFICIENT– Battery is 50% more efficient making it DEWALT®'s most efficient battery in its class
DCB1104: State of Charge Indicator: Two-stage LED state of charge indicator
DCB1104: Portability: DCB1104 4A charger is 15% smaller than DCB115 4A Charger.
$349 when 2 FREE bare tools!
Ships free!
---